Box Office Weekend: Get Squashed By The Ant-Man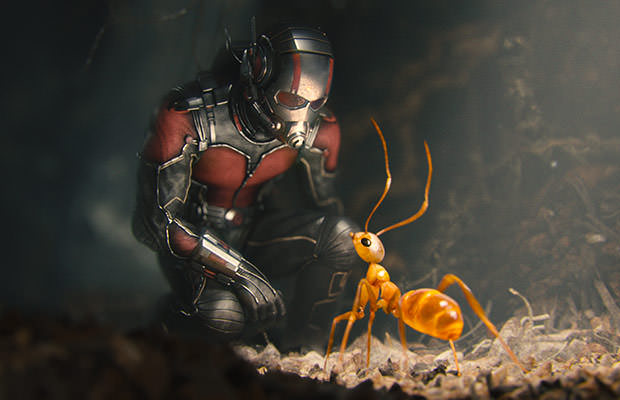 Photo credit: Walt Disney Studios Motion Pictures
Many movies debuted this weekend, while others are still accumulating cash from the weeks before. In short, it's time for another review of this weekend's box office.
Coming in at #1 is
Marvel's
"Ant-Man,"
which opened nicely with over
$58 million
.
Despite the fact that it topped this weekend's box office, it's the second lowest opening Marvel has ever had, with "The Incredible Hulk" still holding the first position with a measly $55 million.
Next up are "Minions." The animated spinoff managed to earn another $50 million this weekend, which puts it over the $200 million mark.
Although these numbers aren't bad, they still won't be enough to surpass Pixar's "Inside Out," which landed on the fourth place with $11 million and a total of $306 million.
A nice surprise came from Amy Schumer's comedy "Trainwreck," which opened with $30 million and earned itself the third spot on this weekend's box office. "Jurassic World" cashed another $11 million, which gives it a grand total of $611 million – so far.
Coming in at last place was "Mr. Holmes," a film about the world's most famous detective, which features Ian McKellen in the titular role. It came close to $2.5 million, and it doesn't seem like it's going to have a fun time next to all these blockbusters.