Box Office Weekend – Bow Before The Minions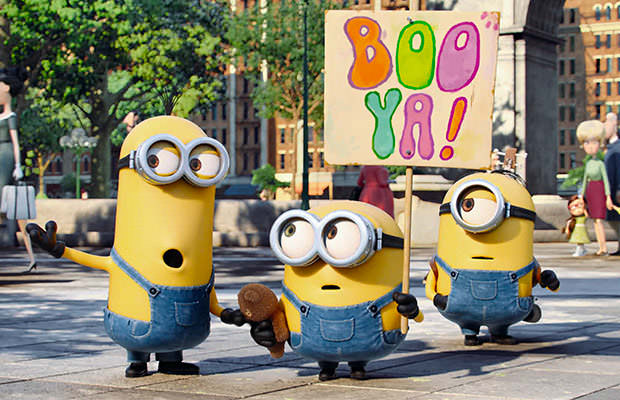 Photo credit: Universal Pictures
Another blockbuster-packed weekend is behind us, which means it's time to check the numbers these films managed to accumulate during their opening weekend and to see which movie came out of it victorious.
First up, we have to definite winner of this weekend's box office. While the "Despicable" franchise had a pretty god run with previous movies in the past, its
"Minions"
spinoff is by far the greatest surprise yet.
The animated feature opened with a massive $115 million, which topped every other animated opening ever except "Shrek the Third's" $121 million.
Next up is "Jurassic World," which just ended its domestic opening with $18 million. Add this to the movie's earnings so far, and you'll come to a sum of $590 million worldwide, which is just a little short of "The Avengers'" $623 million gross.
Finally, there's "Max." This 2015 adventure film about a U.S. Marine dog and his ventures in the Afghan war finishes last this weekend, with only $3.4 million to its name.