Battlestar Galactica Movie In The Works At Universal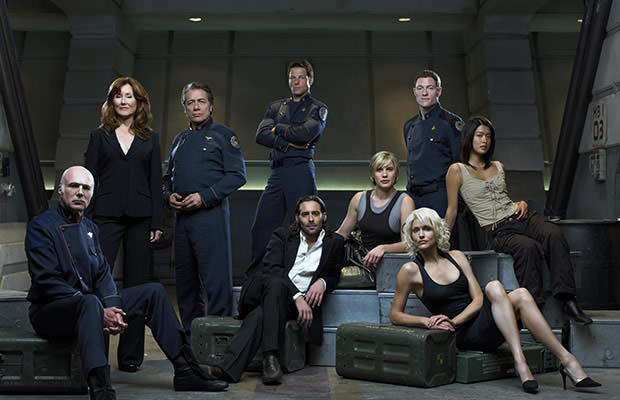 Photo credit: Sci-Fi
As Hollywood Reporter announced earlier today, producer Michael DeLuca (who worked on "The Social Network") is joining forces with Bluegrass Films to start turning one of the greatest sci-fi series of all time, Battlestar Galactica, into a big screen franchise.
The original Battlestar Galactica series was created in 1978 by Glen A. Larson after Star Wars opened the door to sci-fi, but the show lasted only one short season.
Find Your Favorite "Battlestar Galactica" Series – Visit Amazon Now
The series always had a cult status, but it managed to gain mainstream success with its most recent remake which lasted from 2004 to 2009.
What is BG all About?
This cursed sci-fi series that was developed by Outlander's
Ronald D. Moore
sees "humanity in tatters, on the run from a race of deadly robots known as Cylons, whose brutal assaults nearly rendered humanity extinct," as
The Nerdist
magazine puts it.
"The remnants of humanity fled from their hyper-intelligent, robotic oppressors on a fleet of starships, led by the Galactica and her crew, on the hunt for the legendary human colony of Earth."
Universal Pictures is the studio behind the whole shebang, but everything else is still being kept under wraps. What we do know is that there have been many attempts to bring Battlestar Galactica to the big screen over the years, and they all failed.
Let's hope this one faces different destiny.