'Arrested Development' To Officially Return To Netflix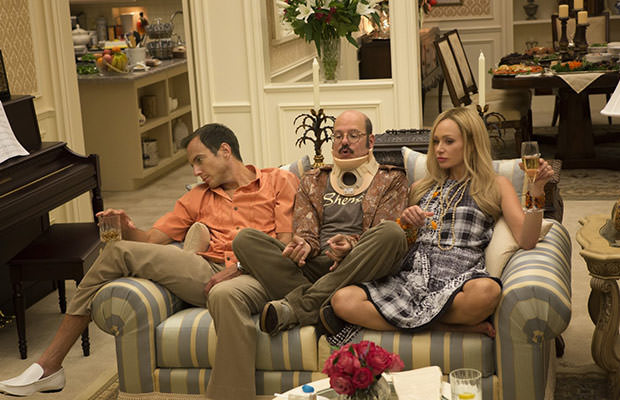 Photo credit: 20th Television/Netflix
Generally praised comedy TV show " Arrested Development" is about to come back into our lives for its long-awaited season 5, as we find out via The Verge!
There was also a press statement coming directly from
Netflix
to confirm this amazing piece of news, and it appears the entire cast of the original series will be coming back!
The whole thing was actually hinted through various interviews in which the show's stars have all kind of indicated they were open to doing more of "Arrested Development," while over the weekend, the show's main star, Jason Bateman, revealed he was officially on board for the fifth season.
The rest of the cast – including Will Arnett, Michael Cera, David Cross, Tony Hale, Portia de Rossi, Jeffrey Tambor, Alia Shawkat, and Jessica Walter – will also be revisiting their respected roles, with the irreplaceable Ron Howard narrating the show.
This upcoming 5th season will hopefully pick up from the infamous cliffhanger that was the end of season 4, in which:
George Michael (Cera) and his father Michael (Bateman) fight over their mutual love interest;
Gob (Arnett) gets promoted to president of the family's company;
while Buster (Hale) is arrested for the murder of Lucille Austero (Liza Minnelli).
Narcissistic Families Are Underrepresented On TV These Days
Creator of the show, Mitchell Hurwitz, revealed in his recent press statement that he feels it is time for the self-centered family to be revisited.
"In talks with Netflix, we all felt that stories about a narcissistic, erratically behaving family in the building business — and their desperate abuses of power — are really underrepresented on TV these days," Hurwitz said and added:
"I am so grateful to them and to 20th TV for making this dream of mine come true in bringing the Bluths, George Sr., Lucille and the kids; Michael, Ivanka, Don Jr., Eric, George-Michael, and who am I forgetting, oh Tiffany. Did I say Tiffany? — back to the glorious stream of life."
It appears there's indeed "always money in the banana-stand!"