Arnold Schwarzenegger, Mark Harmon, Tom Cruise And Other Stars Who Have Been Real Life Heroes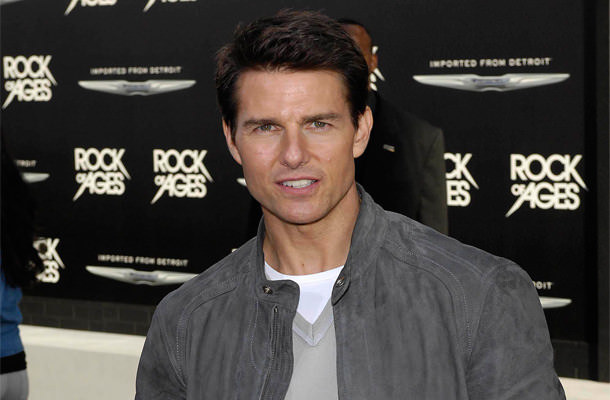 Arnold Schwarzenegger once saved a man from drowning. Actor Mark Harmon pulled two teenagers from a burning car and saved their lives. Tom Cruise was a hero in real life at least two times.
He saved two young boys from being crushed to death by a big crowd. Another time he took a woman injured in a hit-and-run car accident to the hospital and paid her bill.
Harrison Ford once flew a helicopter into a mountain to rescue a hiker overcome with dehydration, altitude sickness and heat.
These aren't the only movie and television stars who have been heroes in real life, in addition to their roles as actors and actresses. There have been many others.
On January 4, 2006, Harmon used a sledgehammer to break the window on a car engulfed in flames that had crashed near his home and pulled two teenagers to safety.
Brian Humphrey, a spokesman for the Los Angeles Fire Department, said that the two boys owed their lives to the television star.
One youth suffered burns over 30% of his body and was taken to the UCLA Medical Center. The other had minor injuries and was taken to St. John's Hospital and Health Center. Both boys were 16 at the time.
Harmon, who on television has often captured murderers and terrorists, declined to comment on his heroism except to say he felt he had to get involved.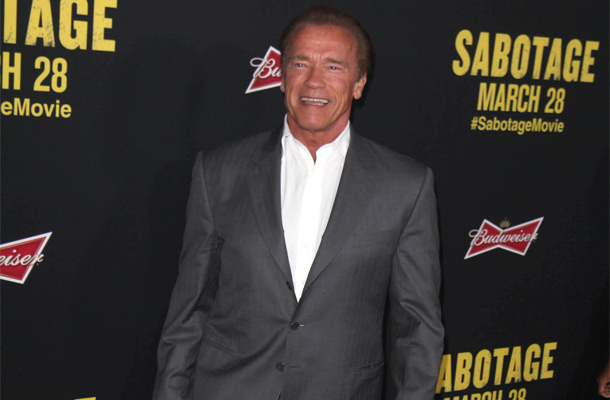 The man who might have drowned without help wasn't surrounded by sharks, as he might have been in an Arnold Schwarzenegger movie. He was, nevertheless, cramping in the water, and the actor went to his rescue.
While he was the chief executive of the state, Schwarzenegger pulled the man and his boogie board 100 yards to shore.
He sat with the man about 30 minutes to be certain there were no problems and told him to sit another 30 minutes. In movies, Arnold Schwarzenegger saved the world from terrorists, robots and even Satan.
When Sarah George and Megan Freeman were on a five hour hike on 11,106 foot Table Mountain they had no idea they would meet Harrison Ford, who has played a hero in the Indiana Jones trilogy, a heroic President of the United States and a heroic police officer.
When George became sick from dehydration, heat and altitude, another hiker used a cell phone to call for help, and Ford flew his Bell 407 helicopter to the summit.
Three hikers carried her for two miles to get there, where Ford could land his Bell 407. None of the hikers knew who the rescuer would be. They had not seen the actor in a T-shirt before. George was grateful to the actor, but she does have one regret.
"I can't believe I barfed in Harrison Ford's helicopter," she said, as reported on ABC News.go.com.
Schwarzenegger was not the only actor to save someone from drowning. Actor Tom Hanks was jogging one day and heard the cries of a man in trouble in the water. Hanks went to his rescue.
Female stars have been very heroic too. Renee Zellweger once saw a woman fall down a portion of the Runyan Canyon in California. The actress slid down the canyon to assist the woman while a friend went for help.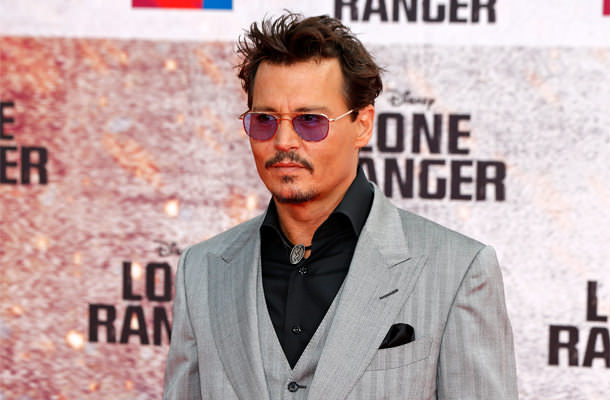 Movie star Johnny Depp saved singer Steven Jones from being mugged. When the two left a recording studio, a man with a broken bottle approached. Depp told the mugger to back off, and the look from the actor must have scared the mugger, because he did.
"I ain't stealing from Captain Jack," the mugger replied, a reference to a character Depp played in the "Pirates of the Caribbean" movies, according to an article in voices.yahoo.com. Depp then gave money to the mugger and urged him to turn his life around.
Other stars who have been heroes include Brad Pitt, Pierce Brosnan and Robert Downey Jr. Pitt saved a man who had fallen into a lake. Downey Jr. came to the rescue of a movie extra who was smashed by a robot during the making of a movie.
Brosnan jumped into an out-of-control van and applied the brakes before it could hit cast members, including actress Uma Thurman, who were filming "Percy Jackson and the Lightning Thief."
Some television and movie stars must take their roles as heroes seriously. Those they rescued are glad they did.