Anna Paquin Wants To Be A Flying Rogue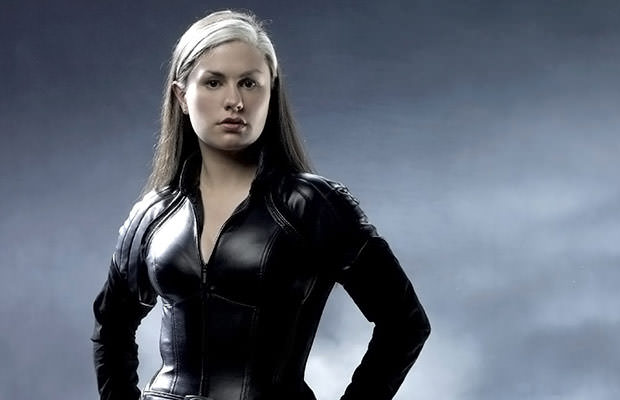 Photo credit: 20th Century Fox
With news and reveals about its seventh installment popping up everywhere, the "X-Men" franchise is once again in the spotlight. More and more names get slapped to the upcoming "X-Men: Apocalypse," and the fanbase couldn't be more psyched!
But aside from all the new mutants we'll see, we wanted to look back at what many consider as
one of the franchises biggest mistake
.
We're talking about Anna Paquin's character Rogue, who made an appearance in four "X-Men" movies so far.
The main Rogue problem in the previous movies is the fact that she seems to lack one of her signature powers – flight.
This still bothers many people, as we've all expected "X-Men: Days of Future Past" to redeem the franchise, which it didn't.
And now the actress herself had something to say about the issue. Oscar-winning Anna Paquin was asked on Twitter if she would ever play Rogue again. She answered with: "if I get to fly, absolutely."
Perhaps this wasn't very clear, so the fans demanded to know if here response was in fact negative, but the actress explained the problem better in the following post.
"No I'm saying that comic book rogue gets to fly and I never did. I want to be badass rogue not shy teen rogue."
We couldn't agree more with Anna. Even though she did a pretty good job at portraying the young, indecisive teen mutant who's afraid of being close to others, we would still like to see the original Rogue step up to the plate with her super-strength and the power of flight.
Click here to order X-Men and the Wolverine Collection [Blu-ray]
Neither Rogue nor Anna Paquin will show up in "X-Men: Apocalypse," but here's hoping that the actress gets another shot at being a true, kick-ass Rogue.