Andrew Lincoln Talks About Walking Dead Movie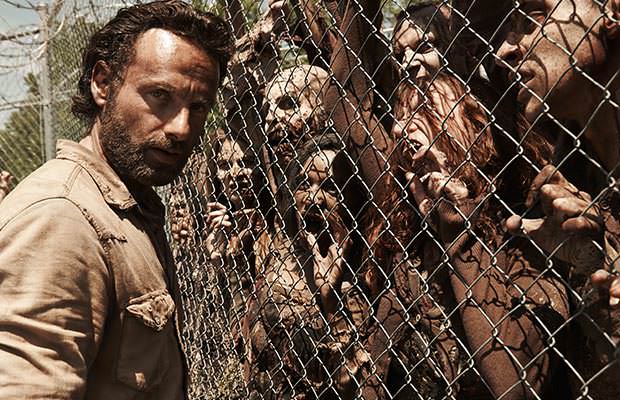 Photo credit: AMC Studios
Whether you like zombies or not, "The Walking Dead" has become one of the most successful and most popular TV series on the planet. In just five years, this show built an enormous fanbase which always demanded more, be it in terms of seasons or big screen features.
Buy episodes or Buy season of "The Walking Dead" – Click here
In regards of the latter, there have been rumors that the famous zombie series will be featured in a movie at some point. And if you ask one the show's stars, that point would be closer than we would expect.
Andrew Lincoln
, who plays the former sheriff Rick Grimes on "The Walking Dead," sat down with
Inquirer
to talk about the show and its success.
However, when the series' creator Robert Kirkman and his deal for a movie with Universal Pictures were mentioned, Lincoln had a very positive reaction.
Said the actor: "That would be amazing. It's something we've been talking about and dreamt of because it would be cool to see some snow. We were all going, just not to have to film in Atlanta where it gets to 100 degrees!"
But it's not just the change of scenery Lincoln would be grateful for. He also thinks the story has a lot of potential for twists, turns, and surprises.
He continued: "What would be amazing is that you can play with form, time and chronology and maybe also rediscover characters who are no longer in the show. Certainly, with that format, you can do something very interesting and ambitious."
Rumors of "The Walking Dead" movie have been around since 2012, but as you know, we're still to see a film that features our favorite characters and their fight for survival in a zombie-infested surrounding. Here's hoping that Lincoln's enthusiasm pushes the creators of the series towards a big screen feature.