It's Always Sunny In Philadelphia Season 13 Postponed, Howerton To Leave?!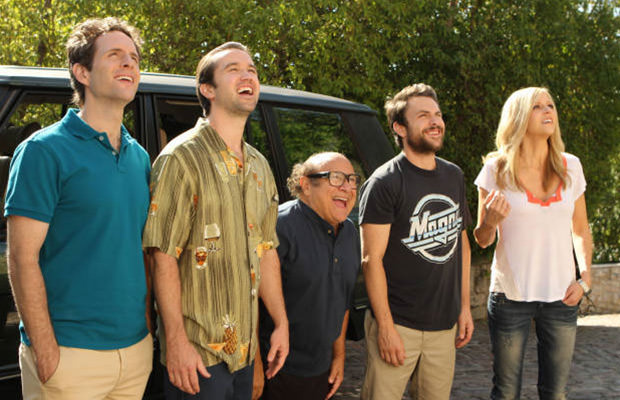 Photo credit: 20th Television/FX
Ok gang, we have some bad news… Season 13 of "It's Always Sunny In Philadelphia" won't air until 2019, but it seems there might be more rumors to freak out about.
Glenn Howerton (Dennis) and Kaitlin Olson (Dee) have recently confirmed that season 13 of this ridiculously epic and epically ridiculous show has been delayed, and apparently it likely won't hit small screens until 2019.
Not So Sunny After All
The case seems to be that the lead actors all have a lot going on at the moment and their side projects are conflicting with producing "It's Always Sunny In Philadelphia."
Unacceptable.
Here's what Kaitlin had to say to TV Guide:
"We ended up pushing our next season a year because we were all busy with separate projects this year," said Olson. "So at the end of this coming shooting season of The Mick I'll step right into Sunny after that."
However, what scares us most is the possibility of Glenn Howerton (Dennis) leaving the gang. According to the last episode of season 12 and some rumors that followed, it's rather possible that seasons 13 and 14 of Sunny won't have Dennis in them.
"We may be taking an extended hiatus between season 12 and season 13. So I'm certainly staying open to the possibility of doing more, but there is a possibility that I will not," said Howerton.
As disappointing as this may sound, we should certainly take this one with a grain of salt, as there's no way FXX would let the gang fall apart that easily. The show is simply too valuable for the network and HUGE money is involved here.
Cut to the opening credits and the episode title:
"Dennis leaves the gang."