A Review Of Monsters University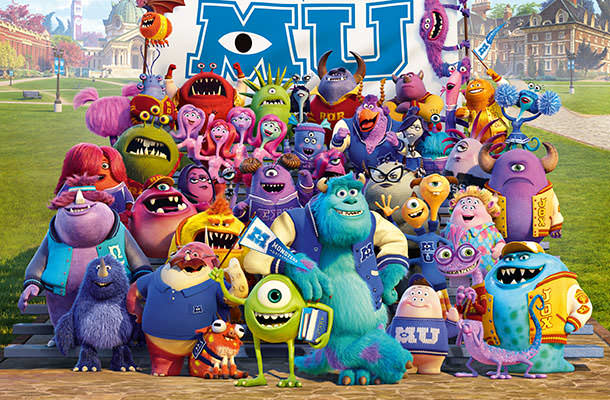 Photo credit: Walt Disney Studios Motion Pictures
Monsters University is the prequel to 2001's much-loved Monsters, Inc. It takes place well before the original, when our two favorite monsters, Mike Wazowski and James P. Sullivan, enter into their first year of the scaring program at Monsters University. Both have had lifelong dreams to go to MU and become scarers, but both must face several challenges along the way.
Monsters University focuses on how the friendship between Mike and Sully, which is so strong in Monster, Inc. begins and grows.
The two are such a great team in the original movie, when it comes to scaring or to dealing with some crazy situations, and so it is interesting to see what it took to get them to realize how well they could work together.
Though they don't start off very fond of each other, Mike and Sully quickly realize how well their strengths and weaknesses complement one another.
Some fans might be worried about the fact that since this is, after all, a prequel, the absence of adorable little Boo would take something away from this movie.
While Boo was a major part of the appeal and charm of Monsters, Inc., Monsters University manages to deliver with its own cast of strong characters.
From the brothers of the Oozma Kappa fraternity to the frightening Dean Hardscarbble, we are given new characters to both care about and be scared of.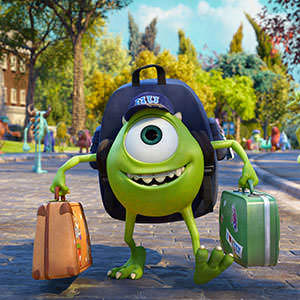 Photo credit: Walt Disney Studios Motion Pictures
Another concern that has been voiced by some critics is that since we know from Monsters, Inc. that laughter is more powerful than scream, isn't Mike and Sully's focus on scaring sort of a hollow quest?
Thankfully, this doesn't turn out to be the case, as the viewer is fully sucked into how important and prestigious it is to be a scarer.
We may know what happens in the future, but that doesn't stop us from coming along and enjoying Mike and Sully's journey.
Some fans of the original might feel like Monsters University lacks a bit of the magic of Monsters, Inc. This is usually the case with prequels and sequels.
Still, even if you do end up feeling like Monsters University doesn't quite top the first one, it is nevertheless an extremely entertaining and wild ride filled with all the usual college shenanigans and a large amount of heart.