A Disney Sister Act Remake In The Works?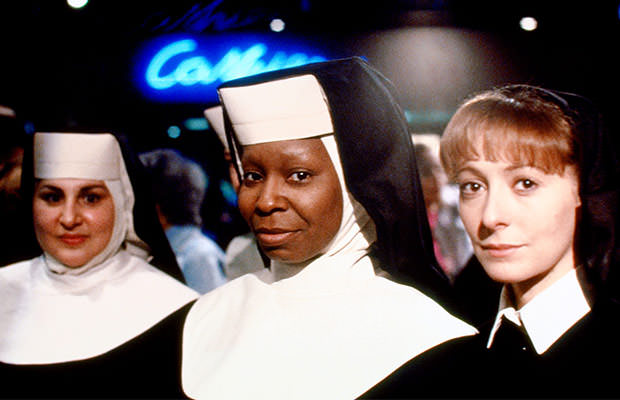 Photo credit: Buena Vista Pictures
Disney is on fire with their remake and revival projects, and there's no stopping to their master plan to rule the world by rebooting it, by the looks of it. The newest flick to join the long (and we mean really long) list of movies that are getting a makeover is another fan favorite comedy starring Whoopi Goldberg – Sister Act.
Although a bunch of sources are calling this upcoming project a revamp, there's also the possibility of it actually being a sequel (a second sequel, to be more precise).
Maybe the studio is hoping for another shot at a successful sequel, since the 1993 Sister Act 2: Back In The Habit didn't catch on with the audience as they hoped.
In contrary to the dismissed Sister Act 2, the original movie had people fall in love with it within the first 20 minutes of the movie.
1992's Sister Act did so well with the audiences and critics, as well as in the box-office, that it was remade into a Broadway show in 2011. Will the "threequel" share a similar fate to the original movie or the sequel remains to be seen when it actually premiers, which will probably be sometime in the next two years.
Legally Blonde and The House Bunny's Kristen Smith and Karen McCullah will be penning the script down, as they are well acquainted with the female-starring comedy genre. Musicals are still in hot demand by the looks of it. Who knew?