5 Movies To Watch On Valentine's Day, Regardless Of Your Love Status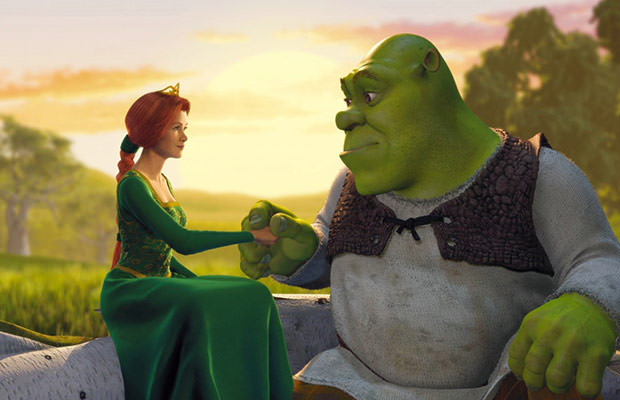 Photo credit: DreamWorks Pictures
Valentine's Day
is simply a perfect holiday to stay at home and watch a quality romantic movie.
It doesn't matter if you are in a relationship or single, just cuddle up with your loved ones, make some tasty dinner and get ready to both laugh and cry.
Here's our list of 5 movies to watch on Valentine's Day. These flicks are simply timeless.
1. "Shrek" (2001)
It's hard to believe it has been 16 years since Shrek came out. This heartwarming animated story continues to spread love and manages to bring smile to peoples' faces like it was written only a few months ago.
Just as relevant now as it was in 2001, this odd fairy tale proves that true love indeed exits. Always a great choice for Valentine's Day.
2. "Love, Actually" (2003)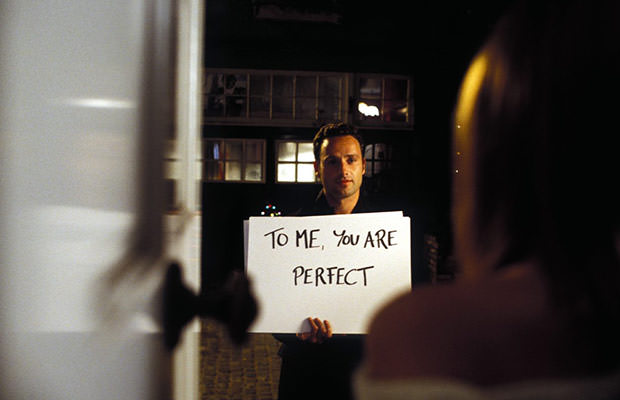 Photo credit: Universal Pictures/Peter Mountain
Sometimes you must throw in some British humor to spice things up. "Love, Actually" is to romantic comedies what "Fight Club" is to cult dramas.
This timeless classic deals with love and relationships in some many different ways. As we mentioned in the introduction – this movie is a slam dunk and anyone will enjoy it, regardless of their relationship status. Single? Watch it! In a relationship? Watch it! It's complicated? Watch it (especially then).
3. "Lost In Translation" (2003)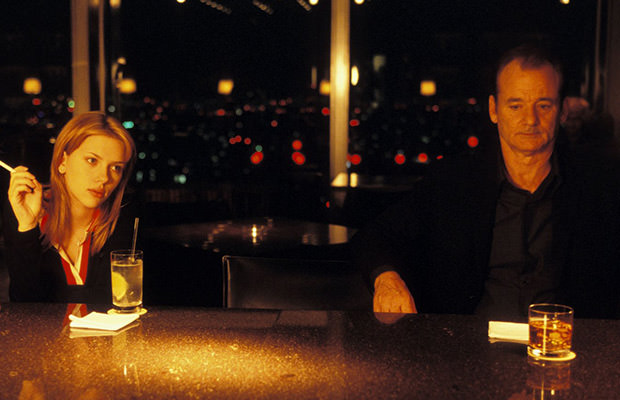 Photo credit: Focus Features
Another all-round romantic comedy/drama that is always relevant. "Lost In Translation" is one of those perfect bleak comedies that will make you fall in love again.
Bob Harris (Bill Murray) and Charlotte (Scarlett Johansson) are such intricate and beautifully developed characters that you will wish you are there, with them, in that hotel room, soaking up every ounce of their attraction.
Meeting someone new unexpectedly is sometimes both a blessing and a curse.
4. "50 First Dates" (2004)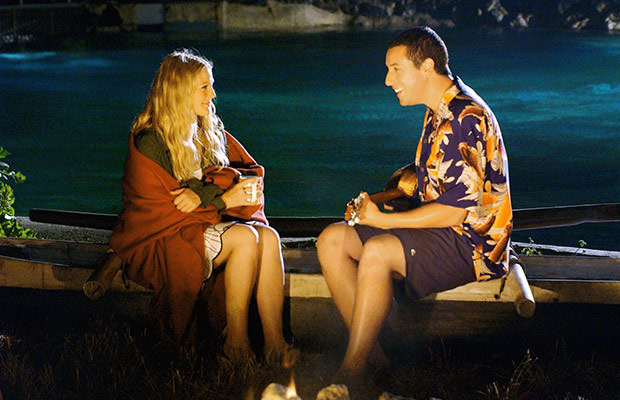 Photo credit: Columbia Pictures
Adam Sandler and Drew Barrymore are insanely clicking in this one.
The story is set in Hawaii and it focuses on Henry Roth (Sandler) who manages to turn from a slimy playboy to a devoted boyfriend when he finds the girl of his dreams (Barrymore).
Watch "50 First Dates" Today! Click Here
However, she turns out to be pretty hard to win over as she has no short-term memory, so she has to relive the same day over and over, meaning Roth must make her fall for him over and over again.
5. "(500) Days Of Summer" (2009)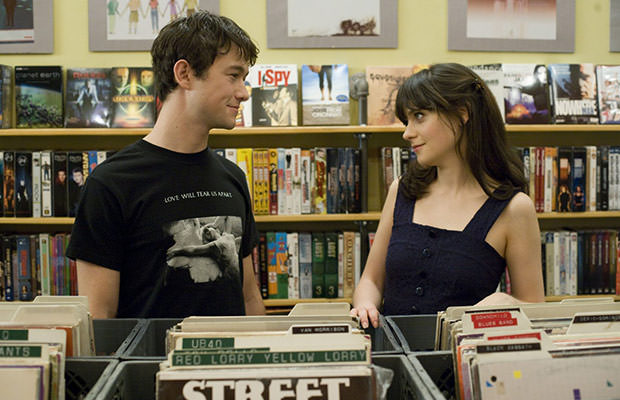 Photo credit: Fox Searchlight Pictures
"(500) Days Of Summer" is an epitome of a chick flick that anyone can enjoy. The writing is smart, the story is realistic, the characters are 3-dimensional and nicely developed, and the overall feeling after watching the movie simply screams "new hope".
Zooey Deschanel and Joseph Gordon-Levitt are practically made for each other. He's a cute boy who listens to quality music, and she is that quirky girl everyone can relate to. A perfect combo to describe love and modern-day relationships.