25 Years Passed And The Silence Of The Lambs Has Never Been Louder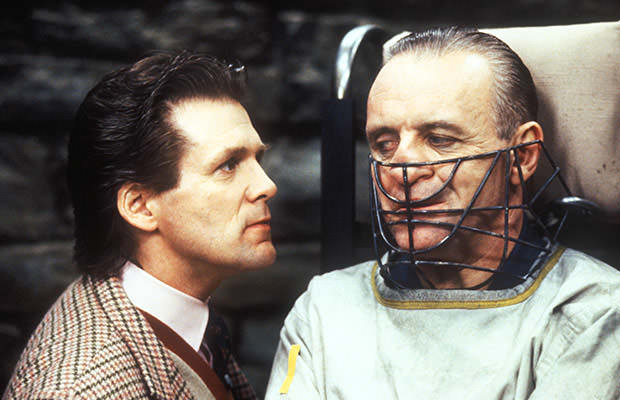 Photo credit: Orion Pictures
When a 25-year-old movie still continues to shock and entertain audiences around the globe, you know it simply must be an epitome of a clever, innovative, and downright awesome piece of cinematography. Jonathan Demme's macabre adaptation of "The Silence of the Lambs" is exactly that, and so much more. Let's see why.
"The Big Five"
Released on Valentine's day back in 1991, Demme's grim thriller masterpiece "The Silence of the Lambs" was only the third movie to ever score "The Big Five" at the Academy Awards. The film snatched the Best Picture, Best Director (Jonathan Demme), Best
Actor (Anthony Hopkins), Best Actress (Jodie Foster), and Best Screenplay (Ted Tally) awards.
Get "The Silence Of The Lambs" (Blu-ray) Now – Click Here
But aside from the special place in the Academy's hall of fame, the movie also went down in history for its staggering $272.7 million worldwide gross (against the $19 million budget, that is), while Hopkins' brilliantly malevolent portrayal of Dr. Hannibal Lecter will be remembered as a masterpiece within a masterpiece.
Better Than The Book
Someone once said: "Never judge a book by its movie", and this is almost always true. Almost always.
Book "The Silence of the Lambs" (1998) was the second installment in
Thomas Harris'
Hannibal Lecter novel quadrilogy, and according to many a critic, the movie actually beats the novel in many ways.
Even though cinematic adaptations tend to be just one man's vision of a certain story and therefore often end up being rather plain and one-dimensional to a viewer who already read the book, this never appears to be the case with this 1991 masterpiece.
In fact, Demme's vision managed to add so much more to the already pretty cool basis written by Harris. A rare occurrence in modern cinematography, wouldn't you agree?
Hannibal the Cannibal
"The Silence of the Lambs" gave us one of the most troubled, sinister and eerie antagonists to ever reach the big screens. Hopkins' portrayal of Dr. Hannibal Lecter overshadows and upstages the real villain of the movie, the deranged killer on the loose – Buffalo Bill (Ted Levine). This only goes to show how well-written the Hannibal character was and just how remarkable Hopkins was at breathing life into this forensic psychiatrist and cannibalistic serial killer.
Interestingly enough, even now – 25 years later – when you ask who the main villain in the movie was, people almost always say Hannibal Lecter, even though this is technically not true. Hopkins definitely stole the show.
Now… "I do wish we could chat longer, but I'm having an old friend for dinner."