2014 Oscar Best Actress Race – Cate Blanchett Beats Sandra Bullock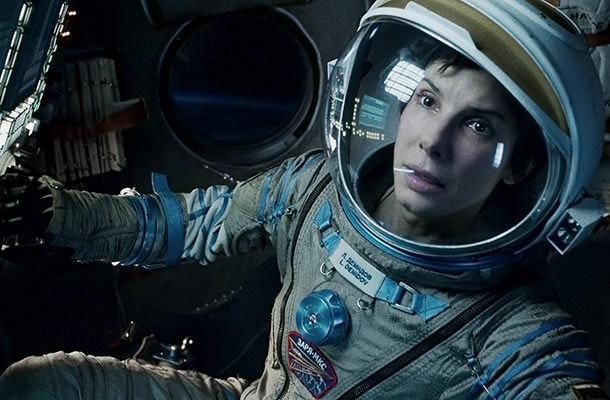 Photo credit: Warner Bros Pictures
The Academy Awards is perhaps the most anticipated event in Hollywood. Actors, producers, writers and directors all gather to honour the year's most outstanding performances and creativity on the silver screen. Certain categories tend to generate more excitement than others amongst movie fans.
The top three awards that cause a huge amount of gossip and speculation leading up to the ceremony are Best Picture, Best Actor and Best Actress. Guessing who will be the lucky one to take home a statue is half the fun. This year features some incredible nominees that have made predicting a winner an impossible task.
One of the closest races is almost certainly for the Best Actress prize as a host of gifted actresses are vying for the prestigious award. However two frontrunners have clearly emerged in the shape of Cate Blanchett and Sandra Bullock. Both actresses are talented, beautiful and have managed to turn their respective movies into critically acclaimed masterpieces.
Cate Blanchett is an Australian-born actress that has enjoyed one of the most widely praised careers in Hollywood. The star already boasts three Golden Globe awards, three BAFTAS, three Screen Actors Guild awards and an Oscar for Best Supporting Actress for her role as Katharine Hepburn in The Aviator.
In Blue Jasmine, Cate plays Jasmine, the title character who is a former Manhattan socialite that has fallen on hard times.
After the death of her husband, Jasmine is forced to move in with her sister named Ginger.
The siblings share a troubled relationship due to the fact that Jasmine's late husband Hal was actually a fraudster who cheated Ginger and her ex-husband out of $200,000.
Jasmine's former life is revealed in a series of flashbacks that detail the tragic events that led her to her current situation. Cate's performance in the movie has been described as outstanding, mesmerising and superb. One film critic even offered a telling prediction regarding her Oscar nomination by stating "It will need a miraculous performance to defeat her."
Although Cate is the critic's favourite for this year's prize, Sandra Bullock is most certainly the people's choice. Sandra has built her career on a combination of romantic comedies such as While You Were Sleeping and big-budget action thrillers such as Speed. The actress proved that she can also handle serious roles with ease.
Sandra earned an Oscar for her role in The Blind Side which told the true-life story of NFL player Michael Oher. The Star has also been awarded a Golden Globe, BAFTA, Broadcast Film Critics Association Award and a Screen Actors Guild Award. Her role in Gravity as Dr. Ryan Stone, a medical engineer on her first trip into space, has won the actress praise from both fans and industry insiders.
Gravity also stars George Clooney as a level-headed astronaut who attempts to get both Dr. Stone and himself back down to earth after their spacecraft is destroyed by orbiting debris. Sandra delivers an emotional performance as a bereaved mother still mourning the loss of her four-year-old daughter. Gravity is also nominated for both the Best Film and Best Director Oscar.
This year's awards have already become mired in both scandal and tragedy that has cast a long shadow over the usually joyous occasion.
Blue Jasmine is directed by Hollywood veteran Woody Allen who hit the headlines recently after his former adopted daughter wrote an open letter to the New York Times that claims she was sexually abused by the director.
Dylan Farrow alleges that a number of assaults took place when she was just seven-years-old.
The explosive letter demanded that the film industry stop ignoring the truth about her famous father and even asked "What if it had been your child, Cate Blanchett." On the 2nd February 2014, Hollywood was rocked by the death of beloved actor Philip Seymour Hoffman who was found dead in his home from a heroin overdose.
After Cate Blanchett won a BAFTA for Leading Actress earlier this year, she dedicated her trophy to Hoffman during her acceptance speech by saying "Phil buddy, this is for you. I hope you're proud."
Before the Woody Allen scandal came to light, Cate was tipped as the favourite to take home the Oscar for Best Actress. Many insiders are now speculating that the review board for the Academy Awards may decide to sidestep any negative media attention and award the Oscar to Sandra Bullock instead.
Regardless of which actress actually takes home the statue, both ladies have outdone themselves with hauntingly beautiful performances that have formed the peak of their acting careers. Just to be nominated for an Academy Award is an accolade in itself and is a testament to the nominee's talent and hard work.