15 Awesome Reasons You Should Be Obsessed With Jennifer Lawrence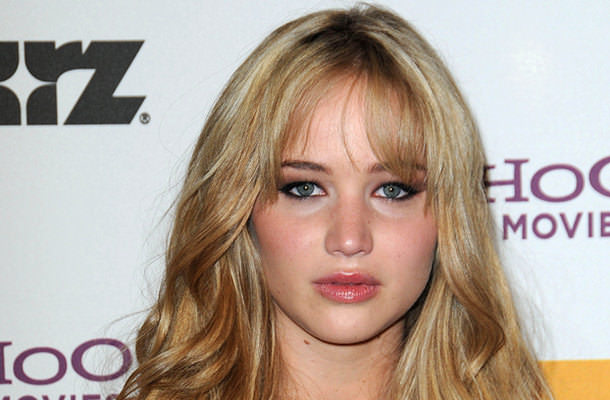 Jennifer Lawrence has made a mark for herself as the third youngest person to win an Oscar.
She is deemed America's sweetheart, and adored for her outspoken personality.
Here are some fun facts that explain why we all secretly wish Jen was our best friend.
1. She is a fan of other celebrities
Even though Jen is a Golden Globe and Best Actress Oscar winner, the A-list actress still gets star struck when she meets her favorite celebrities.
Like the time when she was too awestruck to talk to Meryl Streep and in her words, "just stared at her all creepy."
2. She is a rebel of Hollywood's standards
She refuses to meet Hollywood's standards of female body image.
"I'd rather look chubby on camera and look like a person in real life, than look great on screen and look like a scarecrow in real life."
3. Jen chooses family over men
Being one of the most desired women in the country, she could have brought any man she wanted to the Golden Globe Awards, but the family oriented Jen brought her parents instead.
4. She loves her job
She's positive and loves what she does. "I'm happy I get paid so well to do what I love…
I hate when actors complain."
5. She is the most humble famous person out there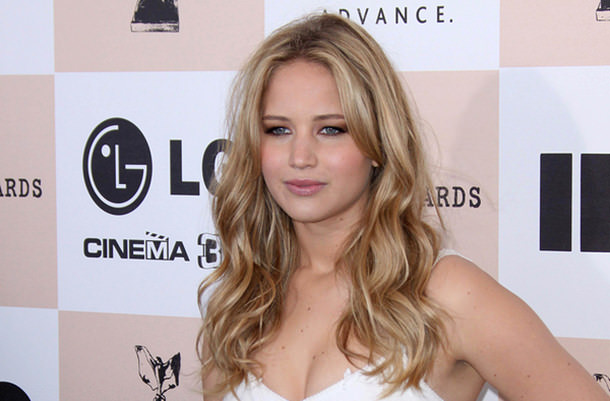 She is passionate about her work, but is very humble.
"Why would I ever get cocky? I'm not saving lives.
There are doctors saving lives and firefighters running into burning buildings. I'm just making movies."
6. No matter what she wears, it looks fabulous!
The fact that she can wear a bed sheet with two belts to the Golden Globe Awards and still look fabulous!
7. She can defend herself
She once threatened what she thought were robbers in her house with her bow and arrow after coming home from archery training for her role as Katniss Everdeen.
The "robbers" turned out to be her friends playing a joke on her.
8. She has a great sense of humor
Jen was so dumbfounded when she won an Oscar.
"This isn't like an auction, right? You guys aren't going to take it away?"
9. She makes time for friends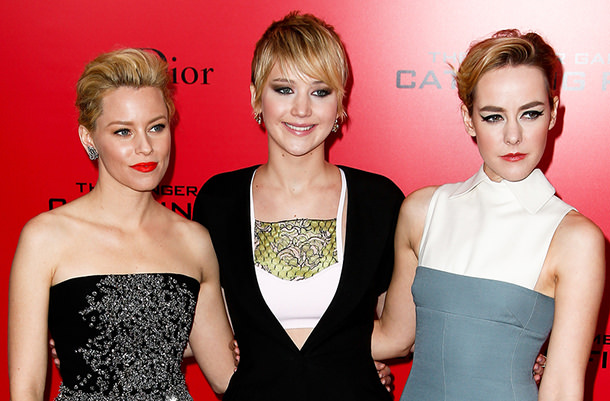 Despite her fatigue and busy schedule, she still makes time for her friends.
"I force myself to get dinner with my girlfriends, or have a sleepover. Otherwise my life is just work."
10. She carries the title "Most Talkative"
In 7th grade she was voted "Most Talkative" and has kept that title ever since.
11. She has skinned a squirrel before
She actually skinned a squirrel in "Winter's Bone" (2010) and doesn't care if it offended PETA.
12. She was a tomboy
Growing up as a tomboy she played basketball and hockey on mostly male teams coached by her dad because she was considered too rough to play with girls her age.
13. She graduated high school in two years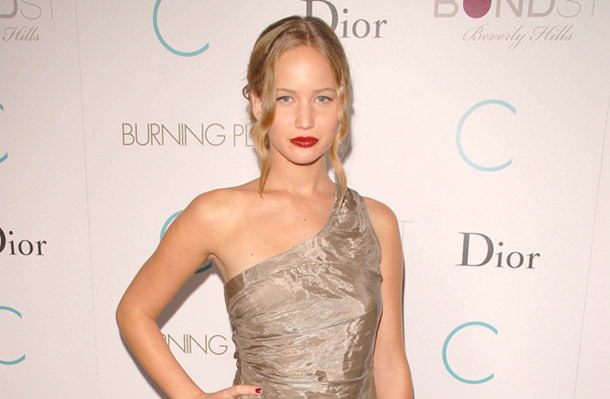 Because she was so devoted to starting her career as an actress, she worked hard to graduate high school two years early with a GPA of 3.9.
14. Josh Hutcherson inspired her
While she was in New York City trying to make it as an actress, she almost gave up and went home to Kentucky.
Luckily, she then saw her future "Hunger Games" co star Josh Hutcherson in the newspaper as a boy making it in Hollywood.
Seeing a boy, who also happened to be from Kentucky, doing well in acting, inspired her to keep trying.
15. She is not fake
She isn't afraid to be herself, and that is something to be admired.