12 great horror movies based on books
1. Dracula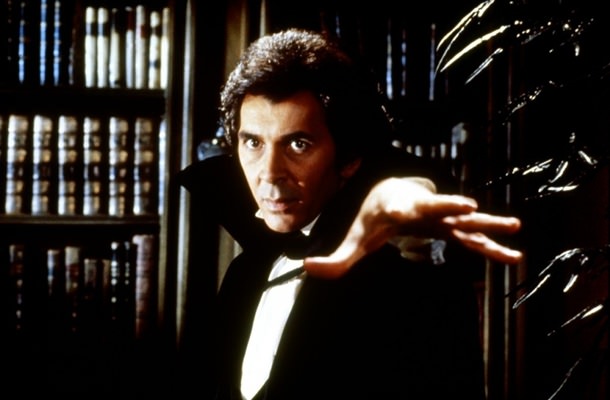 Photo credit: Universal Pictures
It's hard for some to believe that vampires were not always sexy and glittery. Bram Stoker's 1897 book Dracula portrayed the count as a bloodthirsty monster. From Nosferatu to Twilight, Dracula has taken on the role of villain and hero. The 1979 Dracula by director John Badham showcased actor Frank Langella as one of the first handsome and seductive Count's even though he still had a thirst for blood.
2. The Shining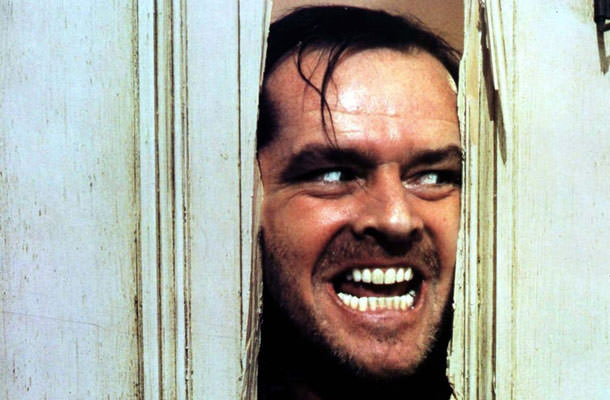 Photo credit: Warner Bros.
Stephen King's 1977 book, The Shining, spawned a 1980 movie of the same name that made it hard for most of us to walk through an empty hotel corridor without feeling we're being watched by someone, or something. Jack Nicholson's character "knocking" on a bathroom door to have a chat with his wife, Shelley Duvall, is a moment that's been repeated and spoofed by skits and movies ever since.
3. Psycho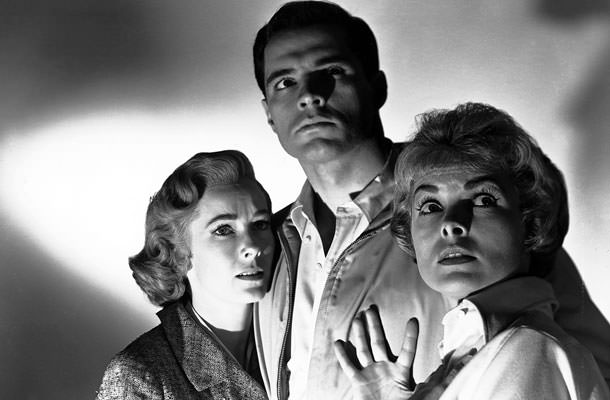 Photo credit: Paramount Pictures
In 1959, Robert Bloch gave us the book Psycho which director Alfred Hitchcock turned into one of the most frightening movies ever. Although there have been many remakes, the 1960 Psycho starring Anthony Perkins and Janet Leigh, is still the scariest. Even now, you'll avoid taking a shower after seeing this movie.
4. The Exorcist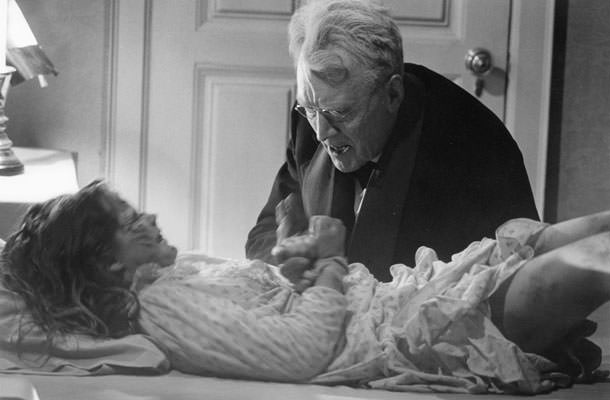 Photo credit: Warner Bros.
When William Blatty wrote The Exorcist in 1971, he didn't realize that he would cause millions of people to have nightmares. The 1973 movie insured that. Linda Blair would forever be remembered as the innocent child possessed by demons who floated off of the bed, killed priests and had a 360 degree view of her bedroom by spinning her head around. Even the theme music Tubular Bells makes your spine tingle.
5. The Amityville Horror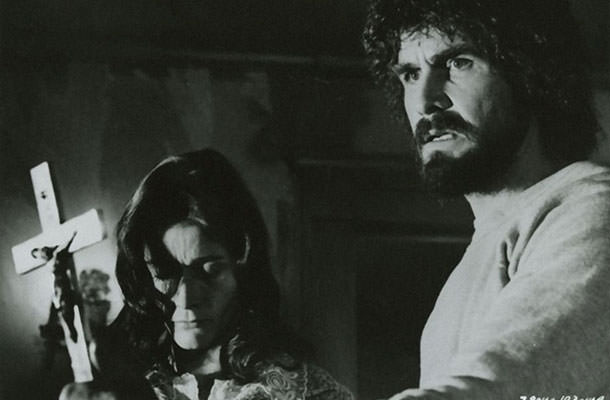 Photo credit: American International Pictures
When the walls of your house start to bleed, there's going to be trouble. The 1977 book by Jay Anson was the basis for the 1979 movie of the same name with James Brolin and Margot Kidder. Director Stuart Rosenberg showed that houses themselves could be scary. And not in just a fixer-upper kind of way.
6. I Am Legend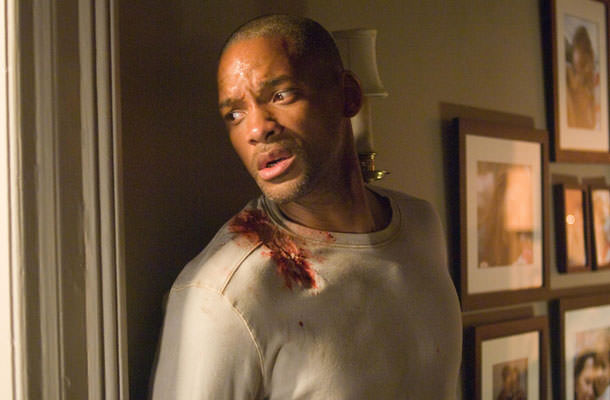 Photo credit: Warner Bros.
Richard Matheson brought us this story in 1954 and has had several movie adaptations. One of the most edge-of-your-seat versions was the 2007 version with Will Smith by director Francis Lawrence. He is one of the last men standing in a world filled with murderous creatures who used to be his neighbors. Even his dog isn't immune to the horror.
7. The Relic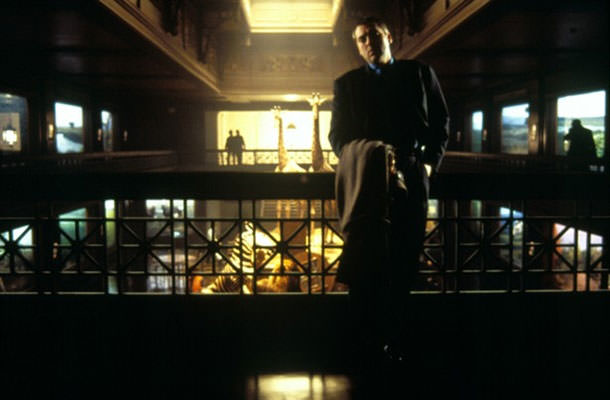 Photo credit: Paramount Pictures
Based on the 1995 book, Relic, by Douglas Preston and Lincoln Child, this 1997 movie showed us that there really are scary things in the basement of a natural history museum. Director Peter Hyams cast Penelope Ann Miller as the anthropologist who discovers that not all ancient artifacts are safe to put on display.
8. The Hunger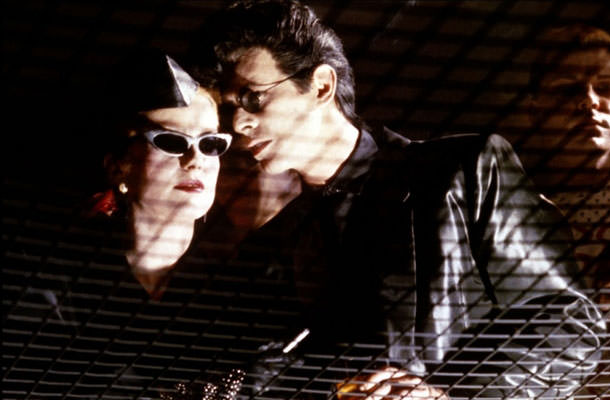 Photo credit: Metro-Goldwyn-Mayer
Whitley Strieber wrote The Hunger in 1980 about a woman cursed with eternal life. Being a vampire, it seems, does have its downside. The 1983 movie by director Tony Scott staring Catherine Deneuve and David Bowie is loosely based on the book. For the movie-version Egyptian vampire Miriam, being immortal is just an inconvenience.
9. Invasion of the Body Snatchers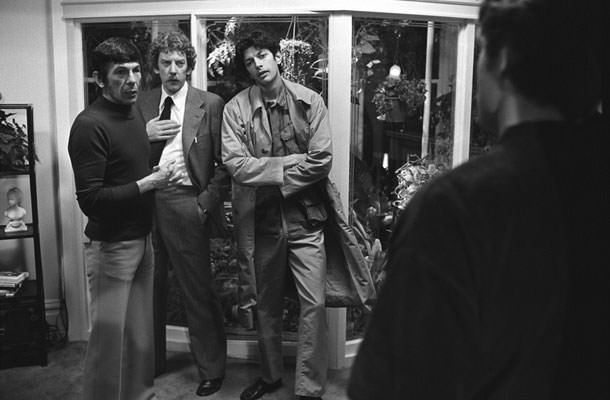 Photo credit: United Artists
Alien life-forms are taking over every day citizens, writes Jack Finney in his 1954 book. Among the movies made from this story, the 1978 adaptation by director Philip Kaufman is the most horrifying. A young Donald Sutherland, Brooke Adams and Jeff Goldblum discover the plot. Most of them escape being "switched", barely.
10. The Thing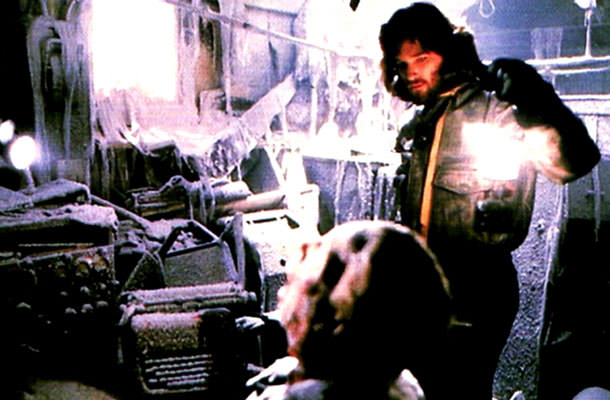 Photo credit: Universal Pictures
The 1938 novel Who Goes There by John W. Campbell Jr. and William F. Nolan is the basis for the movie The Thing. The 1982 version of this movie by director John Carpenter keeps you on the edge of your seat for the entire final half. Actors Kurt Russell and Wilford Brimley keep you guessing who is the alien they dug up from the ice.
11. Hellraiser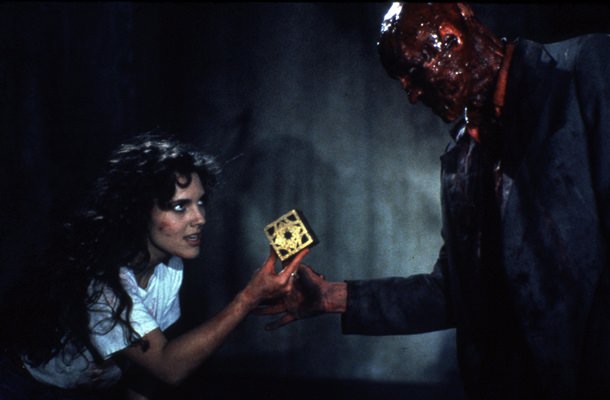 Photo credit: New World Pictures
Clive Barker rose to horror-writing stardom with The Hellbound Heart in 1986. The 1987 movie Hellraiser, loosely based on the book, began a horrific look into human lust and desire. Directed by Clive Barker, he cast Andrew Robinson, Clare Higgins and Sean Chapman in a three-way relationship that results in death, blood and rebirth.
12. The Howling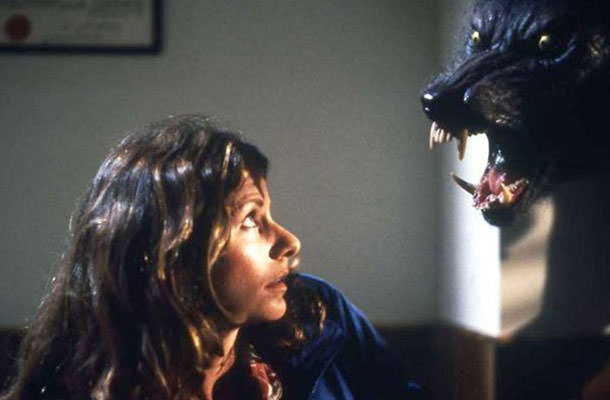 Photo credit: Avco Embassy Pictures
This 1978 book by Gary Brandner was turned into a 1981 movie by director Joe Dante. Actress Dee Wallace, playing a news anchor, investigates the shapeshifter culture. She, and millions of her network TV viewers, discover that werewolves do exist when she becomes the news.