10 Real Celebrity Feuds In Hollywood
Hollywood has definitely seen a high number of egos in the industry. All that money, fame, plus the media can tend to give celebrities a "god like persona" in the public eye.
Despite all that, it seems that many of our beloved A-listers are just as human as the rest of us! We have recapped a few of those Hollywood feuds that got everybody talking!
1. Olivier Martinez vs. Gabriel Aubry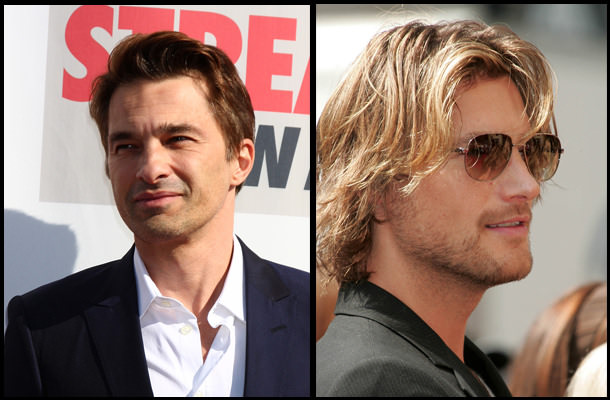 Olivier Martinez started dating Halle Berry much to the discomfort of her ex-boyfriend Gabriel Aubry.
Martinez and Aubry got into a fight at the home of Mrs. Berry, which ended up in both men receiving significant injuries.
Martinez suffered a broken hand and neck injuries, while Aubry had a broken rib and head injuries. This all apparently sparked over a custody battle of Aubry and Berry's then 5 year old daughter.
2. Charlie Sheen vs. Chuck Lorre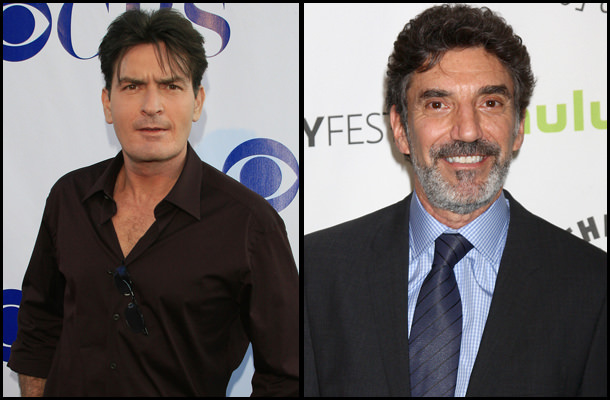 CBS was forced to suspend the series "Two and a Half Men" due to Sheen's unpredictable and crazed behavior.
Lorre made an example of Sheen by killing off Charlie's character for good measure.
3. Sylvester Stallone vs. Bruce Willis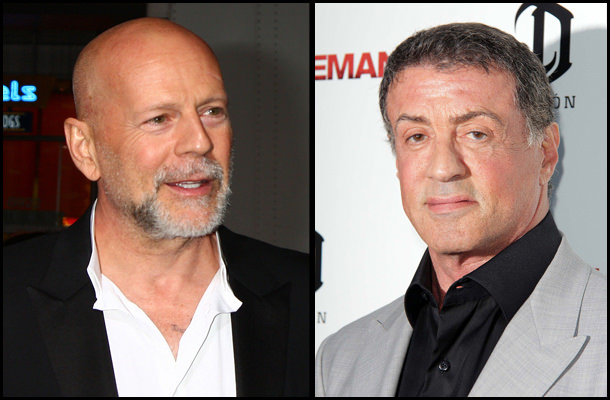 When two Hollywood heavyweights collide, you would expect more than a round of "Tweets." Stallone happily got rid of Willis for "The Expendables 3," and replaced him with Harrison Ford.
Sly wrote on Twitter ''Willis Out..Harrison Ford in!! Great News! Been waiting years for this!!'' He later added, ''Greedy and lazy..a sure formula for career failure!''
4. Val Kilmer vs. Joel Schumacher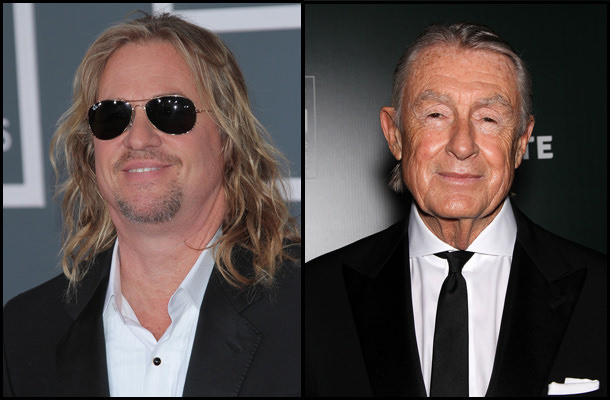 Whilst filming "Batman Forever," Schumacher caught Kilmer belittling the assistant director and other crew members.
Things got physical between the two and they did not speak on set for weeks after the event.
5. David Fincher vs. Jake Gyllenhaal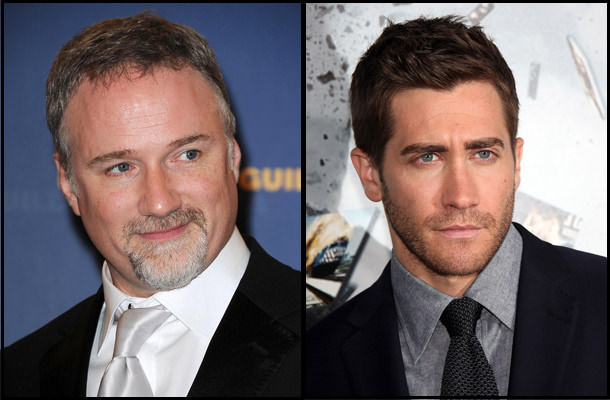 "Zodiac" was a classic film, but the team work on set was another matter.
Fincher apparently used to constantly try and belittle Gyllenhaal every chance he got, by making the actor re-do the same scene over and over, and then deliberately deleting 10 cuts. Jake expressed how hard Fincher was to work for.
6. Michael Bay vs. Megan Fox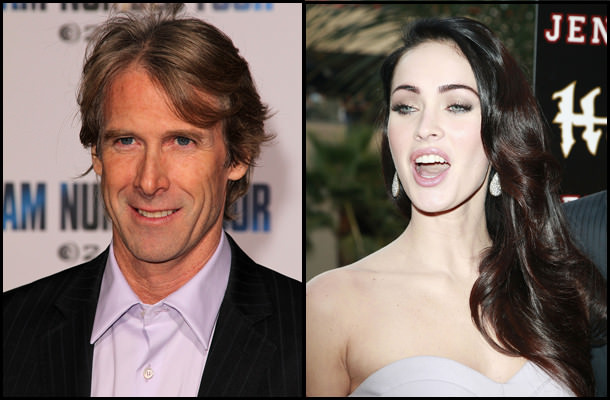 The sultry former sexiest woman in the world confessed that working for Bay was like working for Hitler!
Choice of words.. Bay replied in the press with ''Sorry for making you work a 12 hour shift..sorry for making you show up on time!''
Could this have been a case of a typical diva? Or is Michael Bay more of a dictator than director?
7. Peter Sellers vs. Orson Welles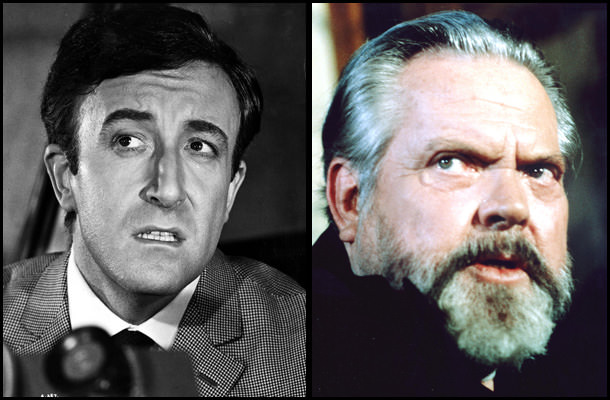 Photo credit: Columbia Pictures
1967 saw the filming of 007's "Casino Royale." Sellers and Orson both starred but held that much animosity for each other that they filmed their scenes separately and shared minimal time on screen together.
8. Steve Baldwin vs. Kevin Costner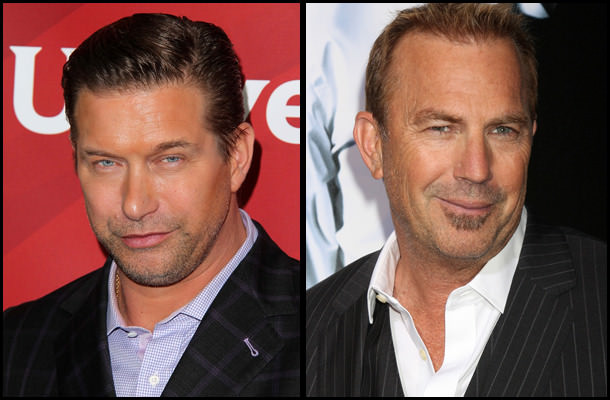 The pair had both invested into a company that made machines to clean up oil spills.
Baldwin claims that Costner later tricked him into selling his shares. The company has since made a lot of money and Mr. Baldwin is trying to sue Costner for a reported $20 million!!
9. Bette Davis vs. Joan Crawford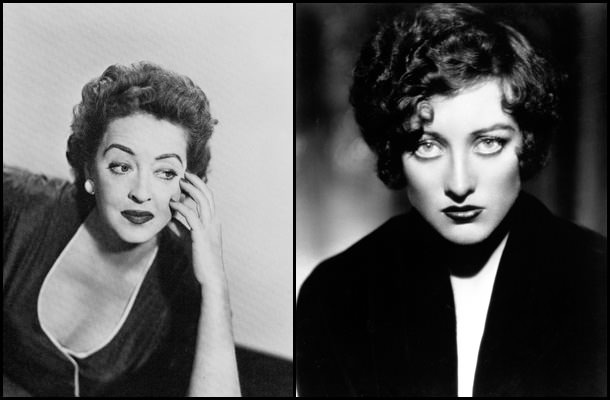 Photo credit: Warner Bros. Pictures
Two of the most famous females of their generation – Davis said that she had denied sexual advances of Joan Crawford (!).
The Pair filmed "What Happened to Baby Jane?" and had to act out a fight scene.
During the scene Davis "accidentally" kicked Crawford in the head, causing her to bleed and be in need of three stitches!
10. Christian Bale vs. Shane Hurlbut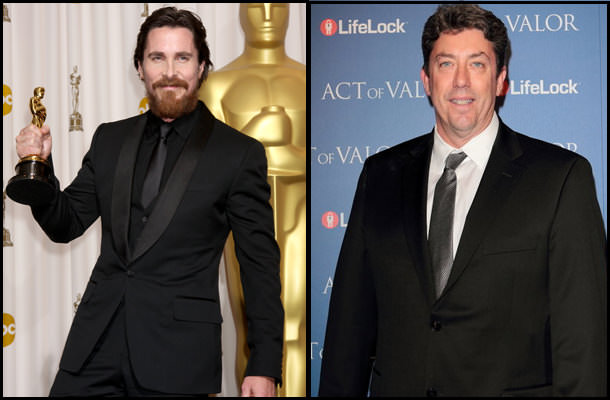 Bale completely flipped at Hurlbut during the filming of "Terminator Salvation."
Hurlbut was director of photography and he accidentally walked into the eye path of Bale during an intense, emotional scene.
This caused Bale to explode and unleash a 4 minute tirade of insults at him. The video was leaked onto the internet and the public was shocked at the power of Bale's temper.