Top 10 Horror Movies Featuring Extra Creepy Kids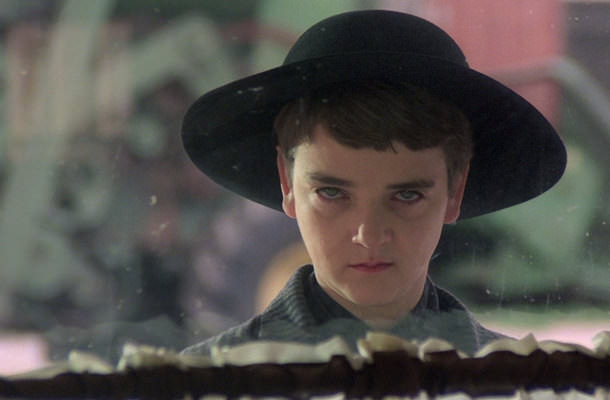 Photo credit: New World Pictures
Creepy kids seem to be a hallmark characteristic of many horror films. The following are among the creepiest.
If you want to be spooked out, the following movies and their creepy children just might give you nightmares.
These ten horror films features some of the creepiest kids you're ever likely to see.
1. Children of the Corn
This is the ultimate horror movie about children gone bad. Based on Stephen King's short story, "Children of the Corn" was released in 1984 and has gone on to become a very successful horror film franchise.
The film begins with a couple driving through the state of Nebraska. As they are bickering with one another, they accidentally strike a kid; however, when they investigate they discover that the kid already had his throat slit and was dying before they hit him.
What ensues is a horrific plot that involves this couple and a seemingly abandoned farm town surrounded by corn fields. Yet the town isn't completely abandoned. Hiding about and in the fields themselves are children—the same children who have murdered the adults and are preparing to sacrifice one another once each of them reaches the age of eighteen.
The creepy children do seem quite evil. The scenery of the film is also ominous and foreboding. The endless corn fields seem like a kind of cage. Various sequels have been made, but the original film seems to be the most powerful. The farm-fresh kids are utterly diabolical and it makes for some scary watching. In fact, if you live out on a farm, you might want to avoid watching these creepy kids.