20 Awesome Movies That You Haven't Seen… And Should!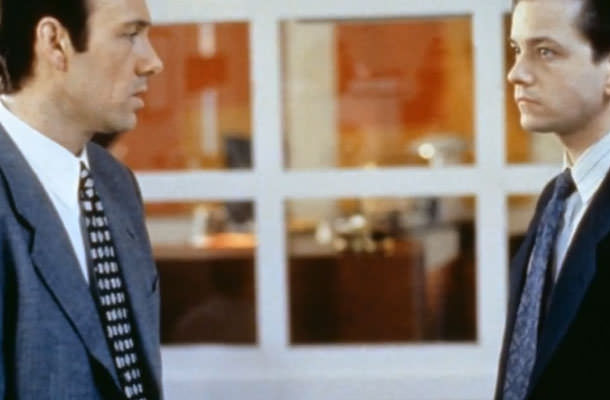 Photo credit: Trimark Pictures
3. Swimming With Sharks (George Huang, 1994)
Kevin Spacey rules this picture about life in the dog-eat-dog world of Hollywood.
Written and directed by George Huang, this film has a great cast and an unforgettable ending. "Swimming With Sharks" was released just one year before Kevin Spacey had his breakout year.
In 1995, he starred as the villain John Doe in David Fincher's thriller "Seven" and as the villain in Bryan Singer's crime opus "The Usual Suspects."
Spacey would quickly become a household name and is still hugely popular to this day. Had "Swimming With Sharks" been released in 1995, it likely would have made a significantly higher amount of money due to his popularity.
Click here to buy this movie on Amazon
The movie stars Kevin Spacey as Buddy Walley, who is a movie producer making it big in Hollywood. He is a cruel boss who eventually pushes his assistant over the edge with his petty demands.
He is kidnapped by his assistant Guy, an aspiring screenwriter who is thrilled to get his foot in the door when he is first hired by Buddy. He holds Buddy hostage, giving him the same treatment he's been receiving.
It's a rated R comedy, so look for some twisted humor and a surprise ending in this great film.