9 Movies That Will Dominate 2014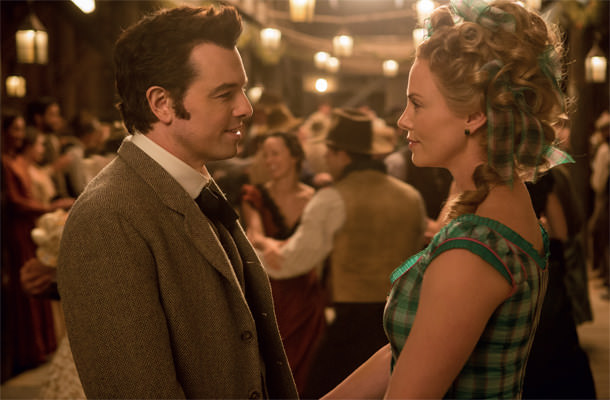 Photo credit: Universal Pictures
2014 is expected to be a blockbuster year in the movie industry. With a number of new sci-fi movies coming out in the next few months, there will be plenty of competition in that category for fan favorites.
From sequel movies like "The Hobbit: There and Back Again" and "The Hunger Games: Mockinjay" to new movies that don't have a cult following, 2014 is going to be a year full of great movies on the big screen.
We aren't always sure what to expect from big movie producers, but we believe that the following nine movies will dominate during this upcoming movie season.
1. A Million Ways to Die in the West
Seth MacFarlane, one of Hollywood's most polarizing entertainers, is back to the feature length film circuit. His new comedy/western boasts an all-star cast that includes Charlize Theron, Liam Neeson, Neil Patrick Harris and Seth MacFarlane himself.
With the star power of Theron, Neeson, Harris and McFarlane, this should be a great comedy that appeals to all types of people. Theron has had success as an actress in many movies.
Two notable ones are "The Italian Job" and most recently in "Snow White and the Huntsmen." Harris began his career in television on "Doogie Howser, MD" and now enjoys a career in the movies. Neeson began acting in the 1980's when he appeared in a handful of films during the decade.
His most recent work has been as an action hero, or as a mentor for struggling young adults. McFarlane is a comedic genius and his addition to the cast will only make this movie funnier. McFarlane was the writer of the pilot that eventually became the hugely popular show, "The Family Guy".
He was born in Connecticut and his humor is described as New England style. He is funny, callous and sometimes quite obnoxious, but fans love his comedic talent.