15 Movies That Ruined Careers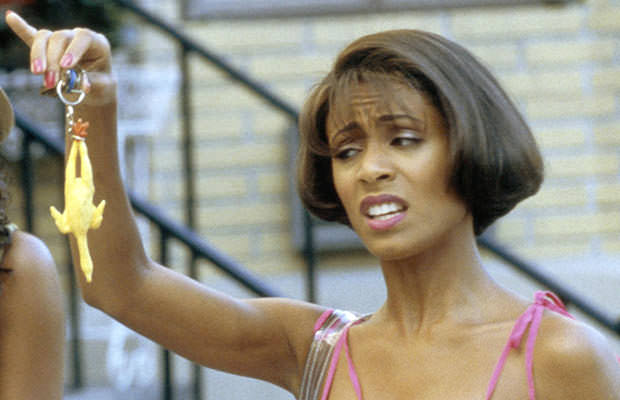 Photo credit: New Line Cinema
Some movies were just never supposed to happen, but they unfortunately did. The whole human race despises them, but no one more than the actors that starred in them. Why were those roles necessary, we don't know, and we're sometimes even too afraid to ask.
These movies did not only make the critics and mass audiences flinch, they made well-known and critically acknowledged actors (more or less) hideaway like hermit crabs after a close encounter with an octopus. Some managed to come back, while some weren't so lucky.
Here's to them and to the 15 movies that ruined their careers.
1. Woo
Jada Pinkett's
career was on the highway to incredible success in the 90's, much like her famous future husband's. And then Jada stopped at a stop sign which read Woo.
Pinkett's character was incredibly unlikable and the script was just plain stupid and unimaginable.
Not only did it make any human being clinch out of awkwardness, no one could relate to it.
Jada's leading roles just stopped coming after that. She did make a little comeback with Hawthorne, and she is married to Will Smith, so we hope that she is on her way back to being a critically acclaimed actress. She can't let all of that charisma and talents go to waste, can she?