14 Interesting Facts About Robin Williams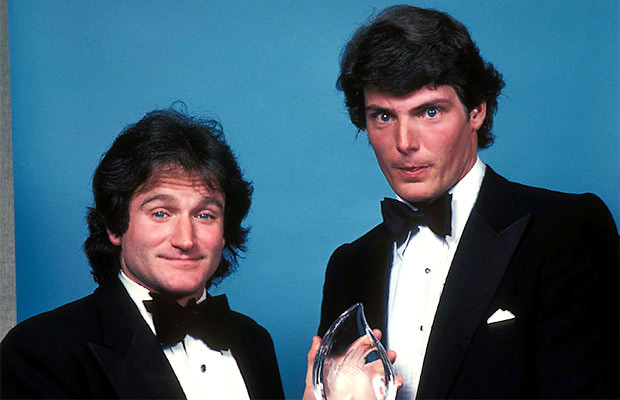 He could make us laugh our butts off. He could make us cry out a river. He could make us ponder about the wonders of the world. He could make us understand life but question it too. He could make us feel all the emotions, even the ones we didn't know we had. One time, he made the audience laugh so hard that one guy got a hernia right there in the studio. Robin Williams has died at the age of 63, but will never stop making us feel alive.
Here are 15 amazing facts about Robin you probably didn't know.
1. Robin & Christopher Reeve
You scratch my back and I'll scratch yours.
This is what true friendship is all about and these two certainly know what it means to be
true friends
. Well,
knew
.
Reeve and Williams became good friends when they both attended The Juilliard School together.
Williams claimed at the time that Reeve was "literally feeding me because I don't think I literally had money for food or my student loan hadn't come in yet, and he would share his food with me."
Later, when Reeve was in trouble, guess who was there for him. In his book "Still Me" Reeve wrote about Williams visiting him in the hospital:
"Then, at an especially bleak moment, the door flew open and in hurried a squat fellow with a blue scrub hat and a yellow surgical gown and glasses, speaking in a Russian accent. He announced that he was my proctologist, and that he had to examine me immediately…it was Robin Williams…for the first time since the accident, I laughed. My old friend had helped me know that somehow I was going to be okay."